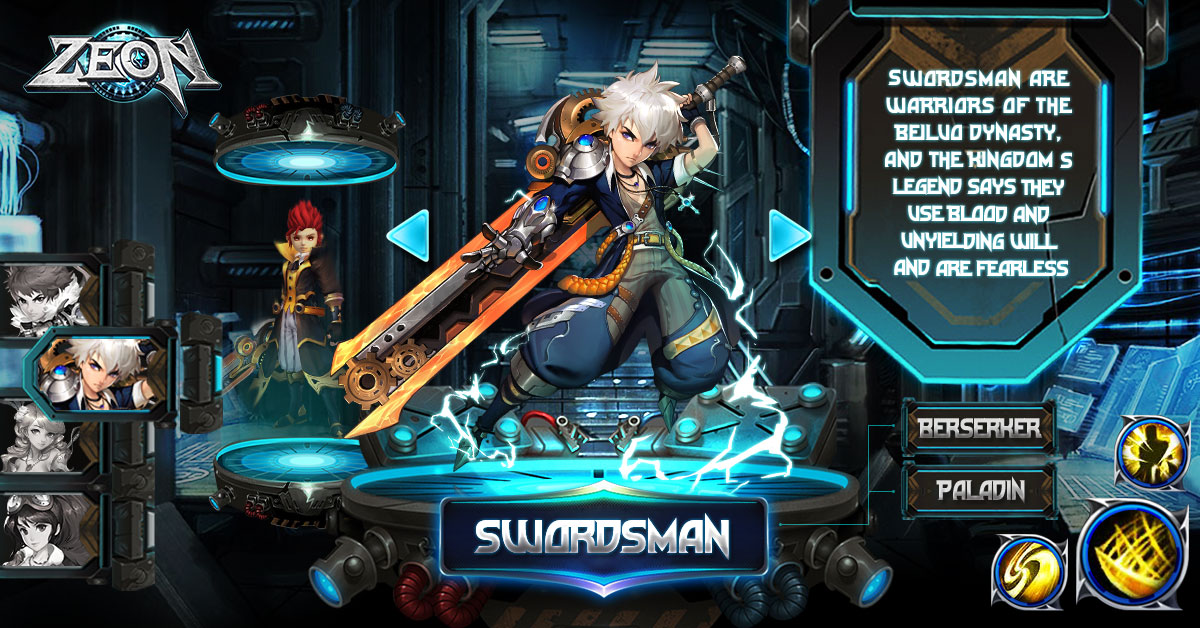 【Class Info】:
The Swordsman is the crusade warrior of Bello Kingdom. They use their blood and unyielding spirit to create a legend of kingdom.
【Class Change】:
As Melee Class, Swordsman has higher defence. After class change, players can choose to become a Berserker or Paladin.
Berserker greatly increases the attack power in exchange of lowered defence. Sweeping the battlefield with the great sword, killing around with the cost of life, which make it the best choice for those who seek for thrill in melee battle.
Paladin serves as the only healing class in the game, which can heal and increase attack for the team. The high support ability makes Paladin an indispensable ally of the team and the best survivor in battlefield.
Berserker
【Attack Range】Melee
【Attack Type】Physical Attack
【Damage】★★★☆
【Control】★★
【Survival】★★★☆
【Support】★
【Skill Info】
1. Charge: Blink and stun the target.
2. Blade Storm: Greatly increase attack in exchange of lowered defence.
3. Bloodlust Berserk: Attack with bloodstealing effect and becomes invincible for a limited time.
Paladin
【Attack Range】Melee
【Attack Type】Physical Attack
【Damage】★
【Control】★
【Survival】★★★★★
【Support】★★★★
【Skill Info】
1. Guardian Light: Constantly restore HP for the whole team
2. Faith: Increase Attack and Critical for the whole team
3. God's Wrath: Reduce own damage taken and constantly restore HP