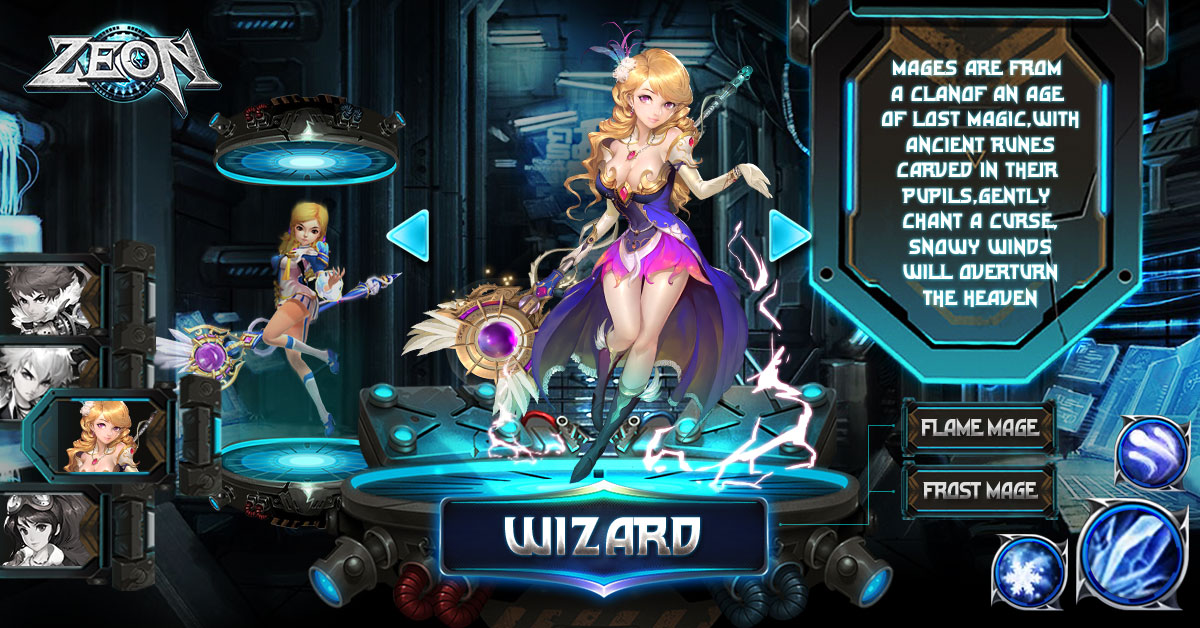 【Class Info】:
Mage comes from a lost magic aristocracy, which seal the ancient rune in the eyes, and the storm and snow can bury the vault of heaven, just with the chant of spell.
【Class Change】:
As a Range Class, Mage is very high in attack, can become Fire Mage or Ice Mage after Class changed.
Fire Mage owns the power of fire, the strong attack ability can make the target buries in the sea of flame, but which is weak in both defence and survival abilities.
Ice Mage owns the power of ice, even which is not strong as Fire Mage, Ice Mage has its unique fighting pattern, able to freeze the battlefield just a blink of an eye.
Fire Mage
【Attack Range】Ranged
【Attack Type】Magic Attack
【Damage】★★★★★
【Control】★
【Survival】★★
【Support】★★
【Skill Info】
1. Ignite: Ignite target around, deal a long term damage to target
2. Molten Shield: Have certain chance to reset all skill CD
3. Firestorm: Trap the target around into a fire storm, deal large damage
IceMage
【Attack Range】Ranged
【Attack Type】Magic Attack
【Damage】★★☆
【Control】★★★☆
【Survival】★★
【Support】★★☆
【Skill Info】
1. Frost Nova: Repel and slow down the target
2. Frost Spine: Freeze the target
3. Deepblue Freeze: Freeze and constantly deal a long term damage to target