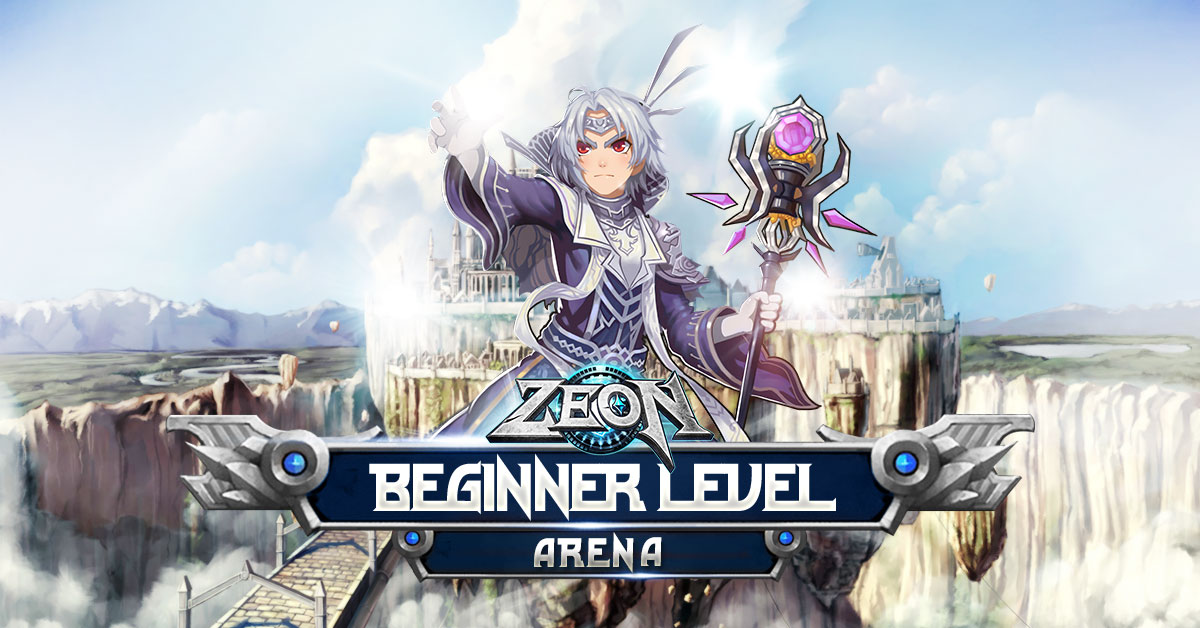 Background
In this fantasy land, the high CP players will always get the respect and support from others easily, and thus, the Arena event held by Scay Castle always attract a lot of attentions. News about Arena will become the hot topic among the people in fantasy land.
Function Entrance
Player can find the Arena function from "Gameplay" - "PK" at top right corner (available at Level 40):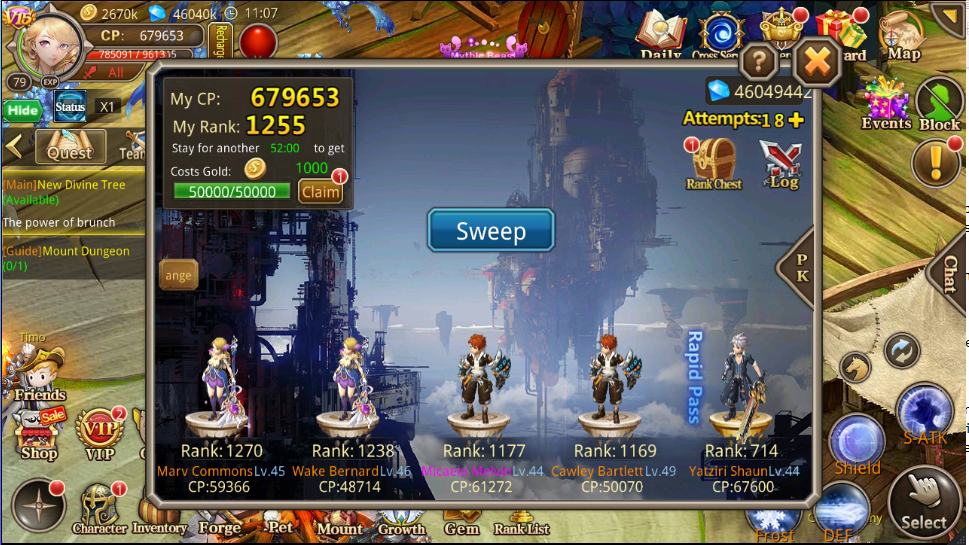 Gameplay Intro
During each challenge, the System will pick out 5 players randomly for player to select according to the player ranking. If current selection is not satisfying, player can refresh the list by tapping on the "Change" button at left side.
If successfully challenged, player will exchange the rank with the challenged target, whereas the ranking for both players will remain the same if the challenge failed.
There is a Rapid Pass at the right side, which rank is much higher than the other 4 selected players. Once successful to challenge, player's ranking will increase rapidly. To experience the Rapid Pass, require VIP 2 and cost 100 Diamonds.
Player able to check own CP and ranking from the top left corner as a reference to choose the challenge target. No matter successful or fail to challenge, each player will have 10 free challenge attempts each day. If it is still not enough, player can spends 20 Diamonds to purchase 1 challenge attempt. The higher the VIP, the more chances to purchase the challenge attempt.
Attend the Arena will get triple rewards:
Daily Ranking Reward: The system will do the settlement at 06:00 daily, and the top 2000 players can receive the rewards such as Mount Advance Gem, Pet Growth Gem, Gold Card, and so on from the "Rank Chest" at top right corner.
Winning Streak Reward: Each continuous winning in challenge will increase the winning streak once. Getting 3 winning streaks can receive the reward such as Origin Valcu and EXP orb from "Rank Chest" at top right corner. The higher the winning streak, the better the rewards, and each day can only receive the winning streak rewards once.
Ranking Maintain Reward: As long as the player is in the top 5000, then can receive certain Gold as reward each 30 minutes. Player can check the count down and Gold can be claimed from the top left corner. And please be aware that, the maximum Gold can be stored is 50K, and it will accumulate even when offline, thus please collect the Gold in time according to the ranking situation.
Furthermore, for those who is in the top 30, can challenge the Twin Witches through the "PK" button at left side, and will receive massive reward if successfully challenged.