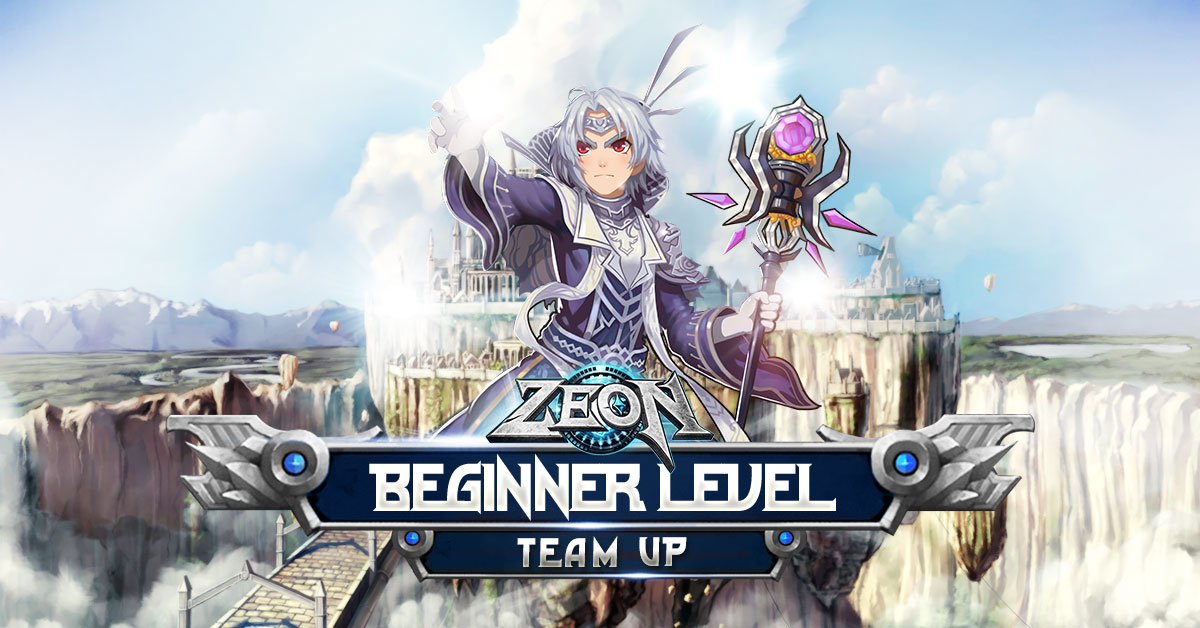 Player can team up in the dungeon when reaches certain Level. Various materials for weapon upgrade or rare pet items can be received from the Dungeon.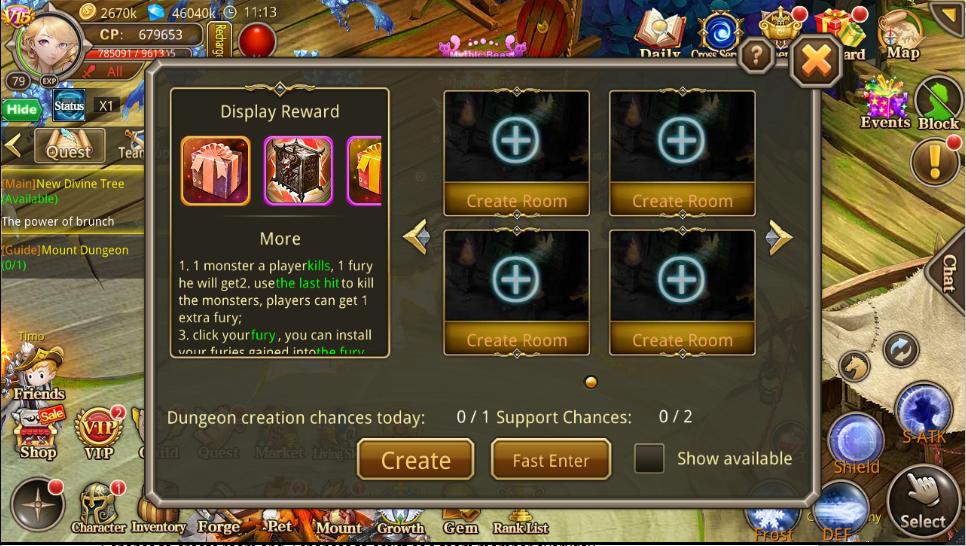 To enter Team Dungeon hall, select "Gameplay" - "Multi-player" - "Team-up". Each role will have 1 chance to create room and 2 chances to assist as a team member everyday.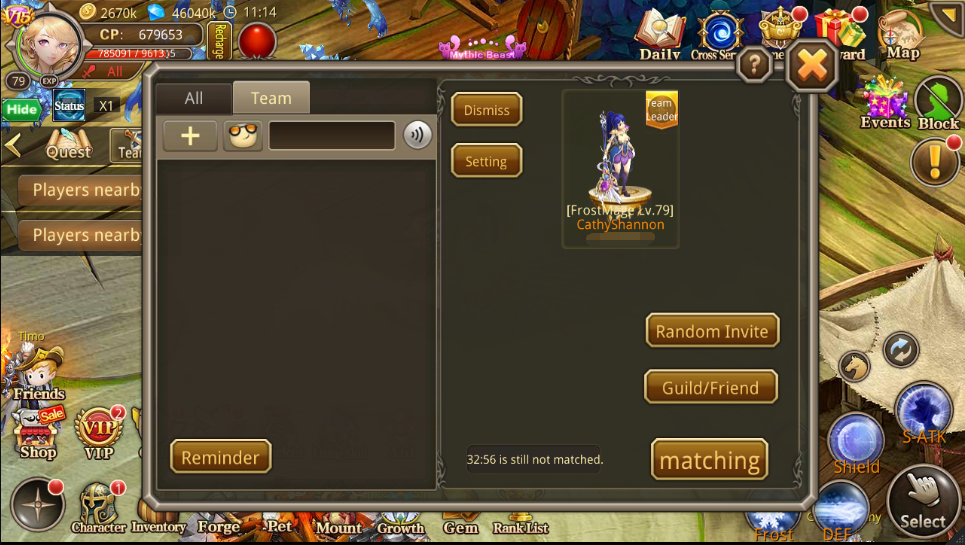 Enter the room interface. The Team Leader can choose to invite randomly or guild member/friend.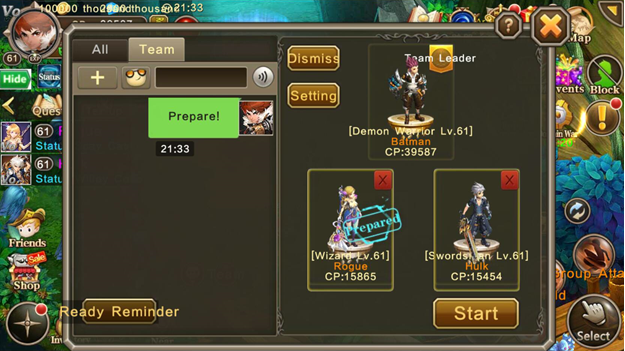 After joining the team, player needs to tap the "Prepare" button to get ready, the Team Leader can start the Dungeon after that. If any of the team member forgot to tap prepare, the Team Leader can remind the player through the "Ready Reminder" button at the left bottom corner, then a reminder message will be sent in the Team Channel.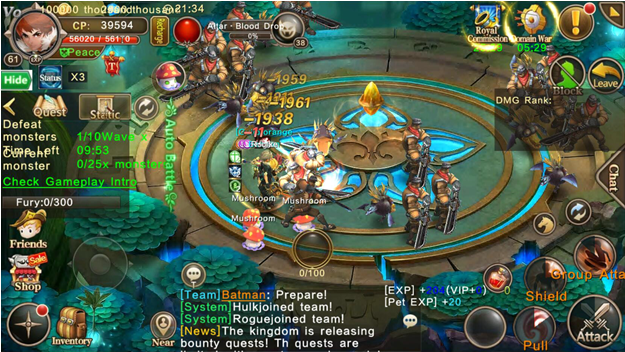 When all members are ready, the Team Leader can tap the start button and all players in the team will be sent into the Dungeon.
In the Dungeon, there are 10 waves of monsters in total and the time limit is 10 minutes. The more waves of monsters cleared, the better rewards to get when the Team Dungeon finish.
Each kill of monster in the Dungeon will get a little Energy, and the player who given the last hit will get more. The Energy will be collected in the Energy Ball which located above the Chat Column. By clicking the Energy Ball, player can insert the Energy into the Fury Bar at the interface at left side.
When the Fury Bar full, the full screen skill will release automatically, which will clear all the monsters of current wave.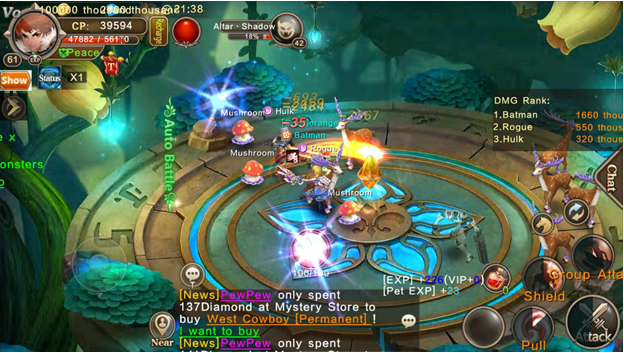 It is crucial to manage your own Energy in the Energy Ball and always have a good communication with your team members of the skill release timing are the key points to clear the Dungeon.