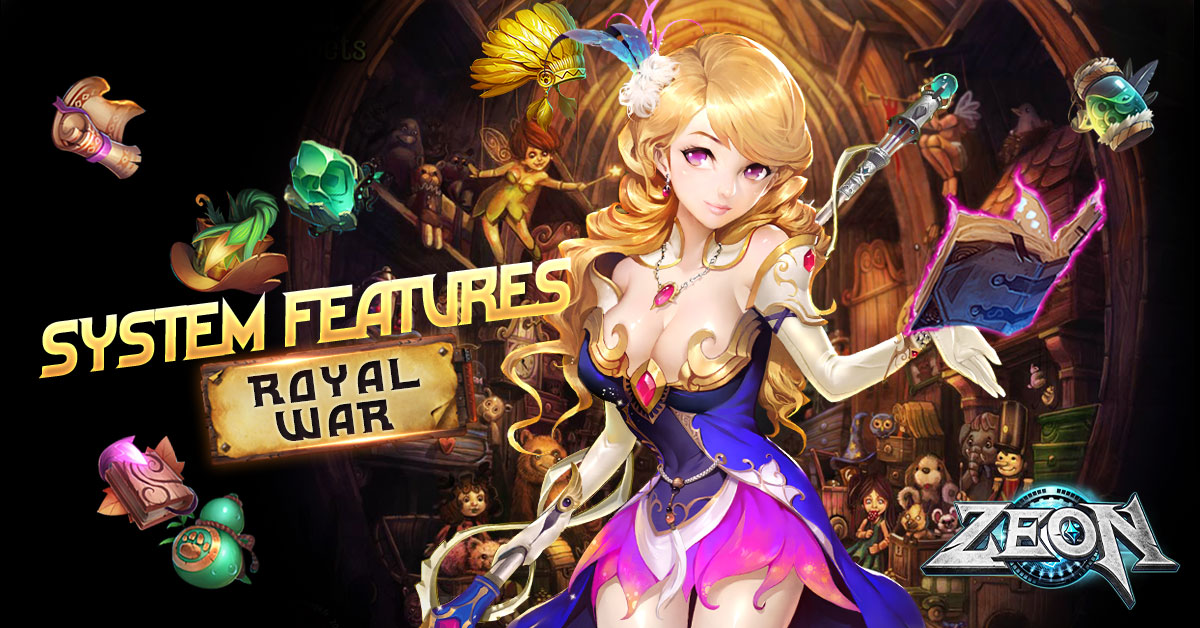 Background
Royal War is similar to arena. It is a one to one PvP match for players to challenge each other and improve their skills. In this Royal War, players are able to find their competitive opponent and they will be rewarded if they win the fight.
Entrance
"Gameplay" at top right corner-> "Event" tab. (Unlocked at Level 39).
Duration: 20:00-20:20 daily.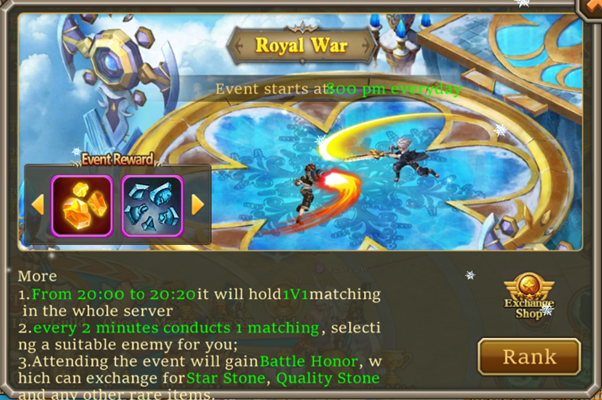 Introduction
You may access to the preparation area during the period stated above. System will arrange a match for everyone in the preparation area every 2 minutes.
During the battle, players are allowed to consume stats food to boost up the attributes and use the revive potion to regenerate HP. If you want to perform well in Royal War, make sure that you bring along sufficient revive potion because it might help you to gain a victory at the crucial moment.
After each round of fight, both two players will gain some exploit points as reward. They will return to preparation area afterward and waiting for next battle. The exploit point gained in the war can be exchanged to rare items such as Essence Gem Shard, Quality Gem Shard, EXP orb and so on.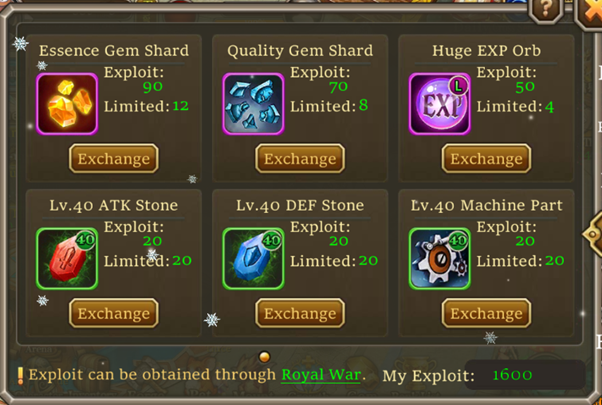 You must spend these exploit points wisely on equipment enhancement in order to defeat more rivals ahead. Bear in mind that Royal War only opens 1 time per day, please arrange your time and enroll yourself in the war.