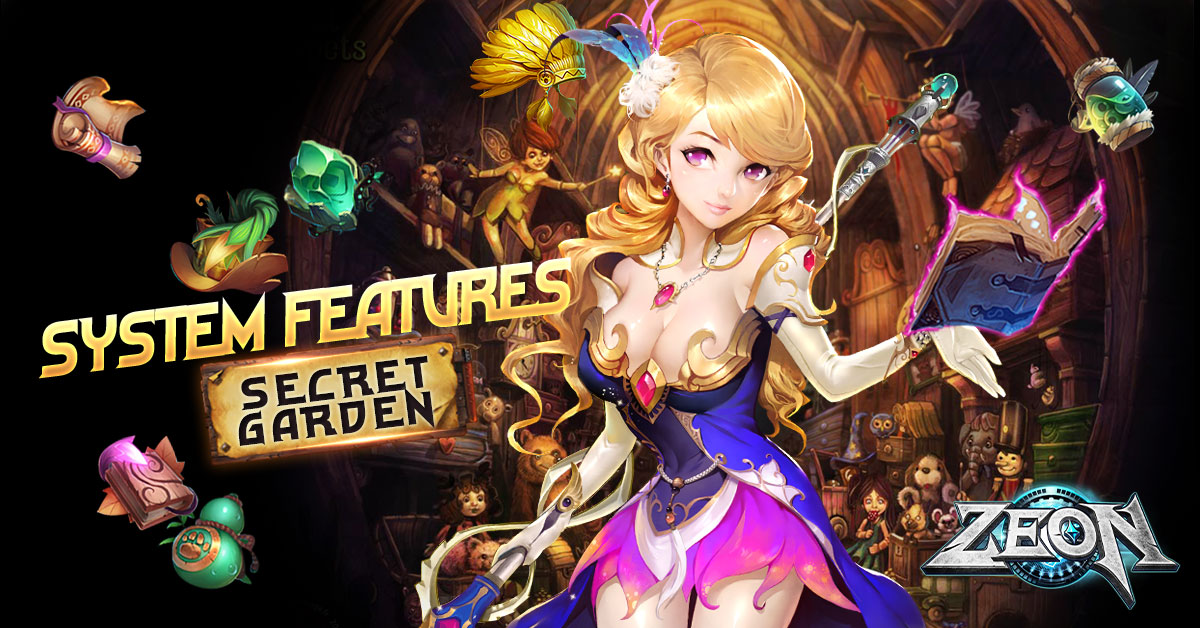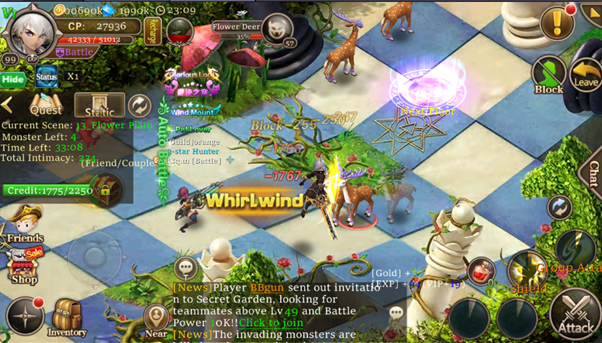 Entry requirement
1. Character level ≥ Lv. 51
2. Team of at least 2 players.
Rule:
1. The players who meet the level requirement can access Secret Garden from "Gameplay>Multi-player" tab.
2. Each player is only allowed to enter once per day. Refresh daily at the time of 06:00.
3. This dungeon produces intimacy and affection. It is recommended to go in with your friend or spouse or you get nothing.
4. You and your teammates are only allowed to stay inside for 10 minutes. Please kill as much as you can to gain more rewards.
5. You gain credit by killing each monster. When required credit point fulfilled, teamwork chest can be unlocked.
6. In order to unlock teamwork chest, 2 players are required to press on the chest at the same moment. After that, a question will come out. Both players must provide the same answer as fast as possible to get the full reward.
7. Two options are given by the question but the position of the answer might be interchanged. Thus, it is difficult to guess which answer your friends will choose. I suggest that you can make an agreement with your teammate at the first place by selecting the shorter answer.
Reward:
Intimacy and Affection